What to Do When You Need Roadside Assistance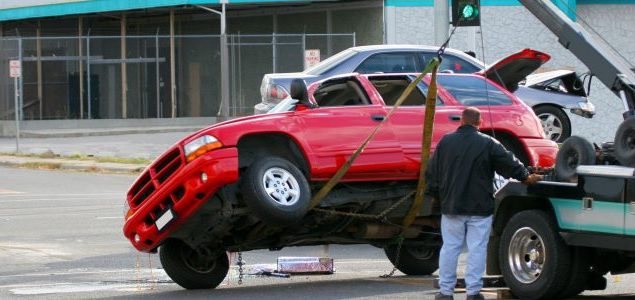 Everyone dreads the moment when their vehicle breaks down while they're still on the road. Even though this is something no one wants to deal with, it's important to face reality and be prepared if that unfortunate time comes.
Aside from being prepared for the worst possible scenario, you'll also know how to deal with any issues that may arise as a result of unforeseen issues with your vehicle. Whether it's mechanical trouble with your car or an unfortunate accident, having roadside assistance in Philadelphia PA is a must. Here are a few steps to take whenever you're involved in an accident on the road.
Call for Help
Even if you're not the most mechanically inclined individual in the world, no worries. You can easily call a tow company or roadside service to come by to your location and provide assistance. While some car companies include roadside assistance in their initial service packages, not everyone is as fortunate to enjoy this privilege. As a result, you'll probably end up calling one of the local tow services to come by and give you assistance if all else fails.
Most tow truck drivers are more than just haulers. They have a lot of experience with assisting people with their mechanical issues, and there's a good chance they will be able to quickly get you back on the road if it's a minor issue. One of the most common mechanical issues that people run into while driving is a bad battery. It's not uncommon for car's battery to give out while driving, and if it happens to you, don't worry. A tow truck driver can easily get your car jumped and back on the road.
If it's a more serious critical failure, they have additional ways to help you out with that as well.
Hitch a Ride to a Mechanic
If the towing service is unable to help you solve the issue on the spot, then it's time to go to a mechanic's shop. Mechanics and tow truck drivers often have close relationships because the two industries are interlinked most of the time. If you find that you need to hitch a ride to one of these repair shops, you're in luck.
Most tow truck drivers can recommend great mechanical service stations nearby, and they won't hesitate to give you and your car a lift. If they can diagnose what the issue is ahead of time, they may even save time if you can already show up to a mechanic with the issue already pre-diagnosed on your end.
Whatever the issue happens to be, don't worry. Whether the towing service is able to help you on the spot or has to take you somewhere else to go, you're in good hands either way. You'll be able to get back on the road in no time. To know more about roadside assistance contact Pantusa Towing & Recovery, LLC.