What to Look for in an International Courier Service in Bangalore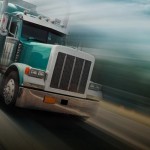 Bangalore has evolved over the centuries from a tiny village to the now fifth largest city in all of India. Commerce in this area has developed and helped to create the economic boom which is giving the country a needed boost. Becoming a hub for diverse business activity has created the need for international courier services in Bangalore. Transport of sensitive and important documents, import and export items, as well as baggage deliveries for visiting business men and women have all fueled the need for reliable shipping services. A glance at any directory will show the number of international courier services in Bangalore, but with so many to choose from finding the best solution for courier services can be challenging. Detailed below are some tips which will help you to decide on a company apt to suit your needs.
Company Reputation
The reputation of the company should be high in the local community. This means they provide excellence in the services they provide and do so with few errors or customer complaints. A good way to check on this is to do an online search for the customer reviews, especially since we're always happy to report how good or bad our experiences with a particular company have been. Another way is to choose a company which has been in business for a number of years and has had time to learn the best practices and how to implement them.
Multiplicity of Services
Look for companies which are well rounded and offer a variety of services. A reputable company which offers an assortment of international services such as baggage, cargo, parcel and package transport, document delivery, and maintains high customer ratings, is the best choice for our international courier service. It takes efficiency and an excellent infrastructure to provide multiple international services and keep a good customer rating. This is the type of company which will give us confidence our items will be delivered safely, without error, and within the established timelines.
Global Reach
The international courier service you choose must provide a wide global reach which includes familiarity with the customs requirements of the countries we will be shipping our goods to. Not all companies are connected with other high quality transport providers in different countries. This is likely to be reflected in their customer ratings, so it's always worth the time to investigate.
Competitive Rates
The number of international courier service providers in Bangalore gives customers the power of choice and the luxury of shopping around for the best rates. Of course, the reputation of the company is the top priority along with the types of services provided. If you're looking for an experienced and professional courier service in the Bangalore area, look no further than Fastway Express.
Written by
alex
View all posts by: alex